ORCA Youth Programs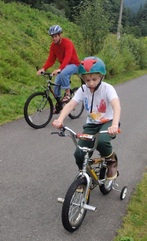 ORCA runs three different year-round youth programs:
Young Adventure Club

(2nd through 5th grade)

Middle Adventure Club

(middle school youth)

Adventure Club

(high school teens)
During the school year, students are picked up after school and returned home in time for dinner. During summer and winter breaks, days are filled with longer activities and include overnights and trips to local cabins, campgrounds and lodges.
Inclusive Summer Camps ORCA is now providing inclusive summer camps for all school-age youth. These camps are designed around fun, unique themes and are open to both youth with, and without, disabilities. Past camps have included Recreation and Art, Wilderness Survival and Animal Tracking and Viewing.