Southeast Alaska Independent Living
I donate through pick.click.give because it is so easy! I give to SAIL because I've seen how their services increase the quality of life for so many people and I know my donation makes a difference.
- Grace Brooks, Sitka Alaska
SAIL empowers seniors and people with disabilities by providing services and information to support you in making choices that will positively affect your independence and productivity in society. SAIL serves all seniors and people with physical and mental disabilities regardless of race, ancestry, color, religion age, marital status, sexual preference, gender and or income. To find out more about SAIL's nondiscrimination obligations or to file a complaint, please call SAIL at 1-800-478-7245 and ask for the Executive or Deputy Director.
---
Are you a student between the ages of 16 - 20 who is currently enrolled in school and looking for a summer job? Do you enjoy being outside and active? Then Youth Employment in Parks
maybe the opportunity for you! Get paid this summer to work in local parks, build your job skills and have fun outdoors!
Click here for an application
. Applications due by April 17th, 2017. For more information contact Megan at 586-4920 or via email at
mahleman@sailinc.org
.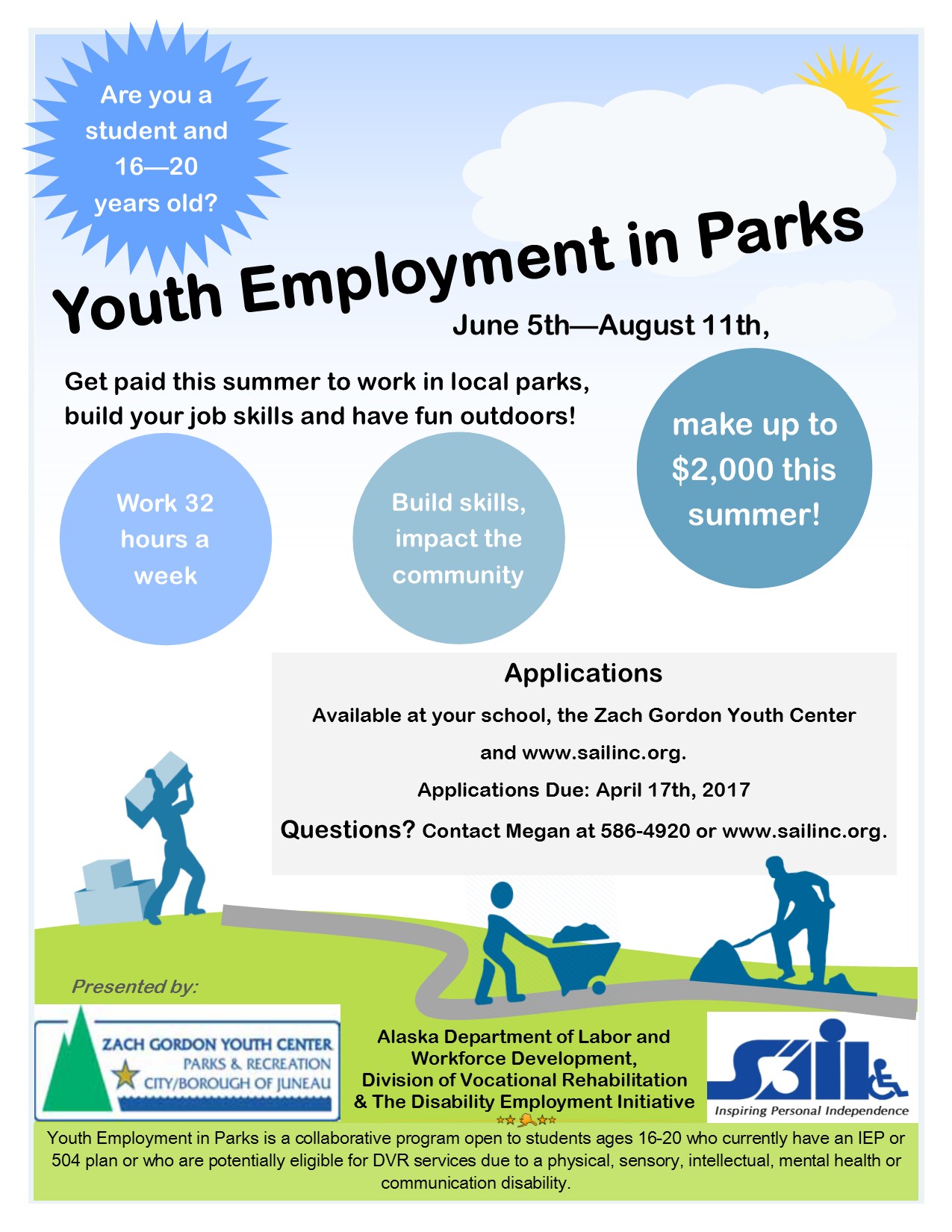 Check out our latest video!