Deaf Services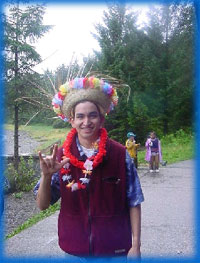 SAIL provides services to individuals who are Deaf/hard of hearing/hearing impaired. SAIL promotes community education and awareness and hosts recreational/social gatherings in our Juneau office. Also in the Juneau office, a Sorenson video phone is also available for use.
SAIL also has a direct TTY-only line: (907) 523-5285.
Due to funding cuts, SAIL no longer maintains our Interpreter Referral Line. If you are in need of interpreter services in Juneau, you may contact Robin Brenner of Brenner Sign Language Interpreting Services: 907-321-1027 cell/text, 800-937-2937 videophone, or email at dragonflyterp@yahoo.com.
For additional resources or information on interpreting options, including Video Relay Interpreting, visit:
https://www.alaskainterpretingalliance.com/