Advocacy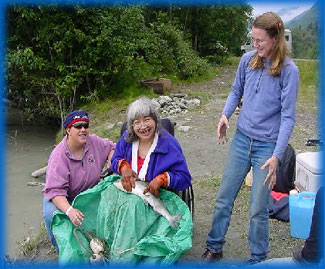 We are committed to advocating for our collective rights. We are committed to helping you advocate for yourself. We maintain current information regarding legislation on local, state, and national levels and participate in numerous committees that are engaged in the implementation of legislation, service planning, and accessibility issues.
We also offer school and workplace training related to disability etiquette/awareness, assistive technology, and ADA compliance.
Systems Advocacy
Systems Advocacy is defined as outreach and educational activities designed to raise awareness of both needs and capabilities of seniors and people with disabilities. This education is primarily aimed at legislators, public officials, city/borough and state employees, and other public employees.
The aim of this service is to create equal access and community integration for individuals living and working in Southeast Alaska.
Individual Advocacy
Staff assists you to resolve conflicts that impede your ability to live independently. This individual advocacy is provided one-on-one to assist with Social Security entitlements, Medicare, Veterans benefits, and other personal right violations involving disability concerns.