ORCA/Recreation Services
ORCA Adaptive Recreation Program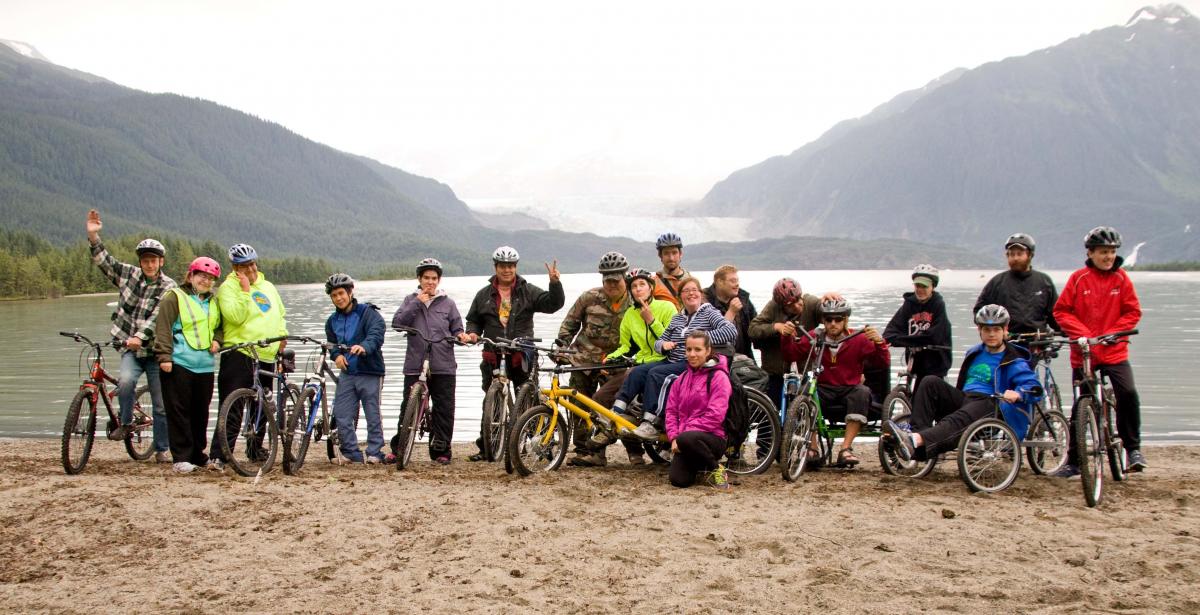 ORCA (Outdoor Recreation and Community Access) is the adaptive sports and recreation program of SAIL. Our purpose is to promote inclusive recreation and adaptive outdoor pursuits for Southeast Alaskan's who experience disabilities. We maintain three offices–one in Juneau, one in Ketchikan and one in Sitka. Services include community access and inclusion opportunities, an adaptive ski and snowboard school, youth and transition recreation services, adaptive outdoor pursuits, adaptive equipment for loan, classes and courses, and multi-day domestic and international trips.

---
News and Updates
8/30/16
Are you an adult who enjoys yoga, climbing, swimming, bowling or simply hanging out with your pals doing fun activities? You are in luck! Call the ORCA office now to join in Healthy Choices Adult activities every Thursday from 6:00 - 8:00.
ORCA also offers after school programming for youth ages 8 - 18. Tuesday afternoons are Adventure Club activities with High School students and Wednesdays afternoons are for middle and elementary aged students! Call the ORCA office for more info at 907-586-0104.
ORCA is going to DENALI National Park & Preserve this Summer!
3/17/16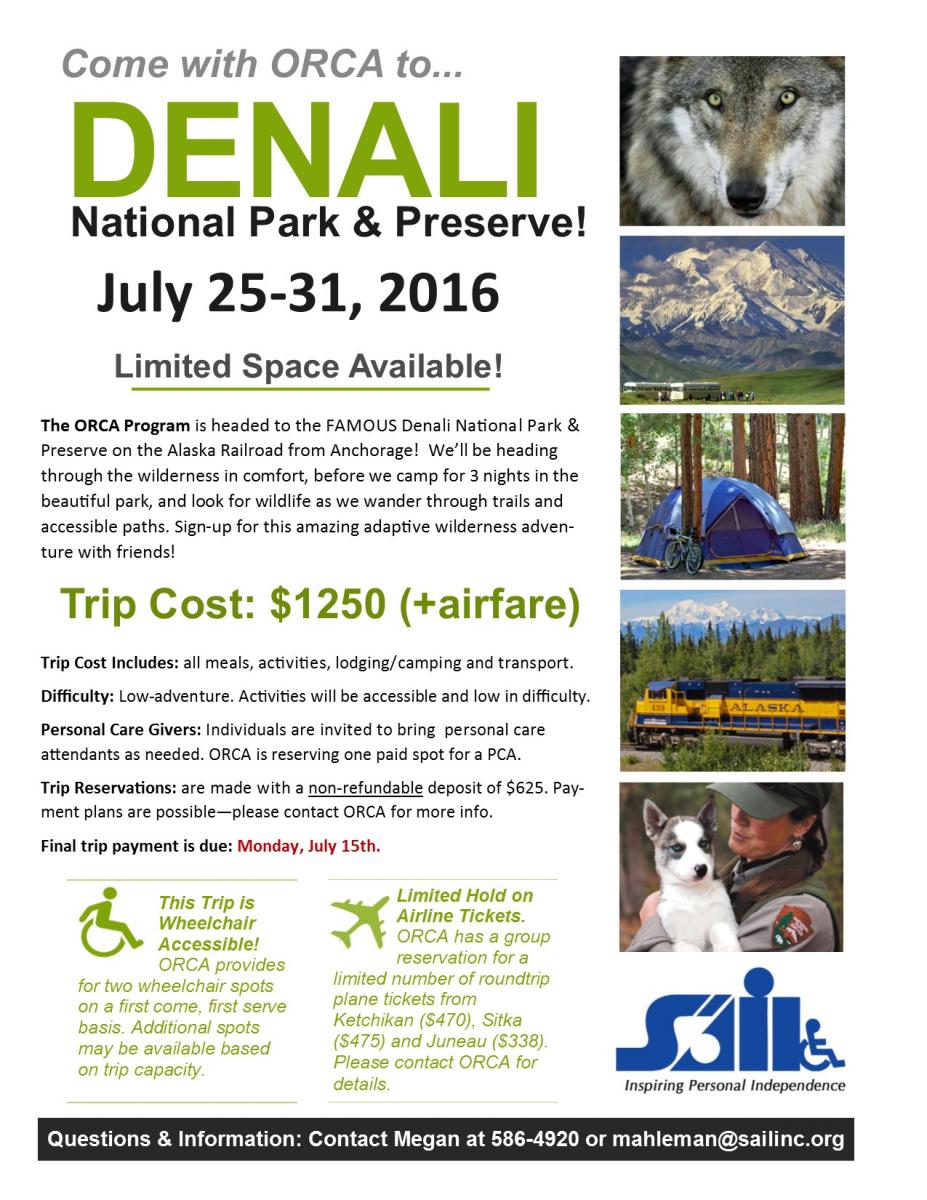 Join ORCA Adaptive on a trip of a lifetime to Denali National Park via the Alaska Railroad on July 25-31. The trip will include, wildlife viewing, accessbile hiking trails, trains, planes, camping, and meeting Sled Dogs! Contact ORCA to reserve your spot. Deposit of 50% of trip cost is required to reserve a space. This trip is fully wheelchair accessible and low-difficulty. Contact: ORCA Juneau Office: 907-586-0104 or email
mahleman@saillinc.org
.
ORCA Ski & Snowboard Lessons are happening NOW!
2/2/16
Get up and out of the rain and up on the slopes! ORCA and Eaglecrest are offering Adaptive Ski & Snowboard Lessons at Eaglecest every weekend on Saturday and Sunday. Any ability welcome! Call the ORCA office to reserve a lesson, or ski buddy session at 907-586-0104.
ORCA Adaptive Ski/SB Volunteer Training
1/6/16
The ORCA Adaptive Ski and Snowboard Program is looking for volunteers again this winter! The ORCA Program provides ski, snowboard and Nordic lessons to people experiencing disabilities and is seeking active volunteers to help assist participants on the mountain. Contact us to sign-up for our final Volunteer Training of the season on
Saturday, Jan. 16 from 9-3:30pm
- and find how you can share your passion, make a difference and earn free lift tickets at Eaglecrest! Call ORCA at 586-0104, or email
mahleman@sailinc.org
for more information.
ORCA January- April 2016 Activity Calendar is out!
1/6/16
Hot off the presses! The ORCA activity calendar for January - April 2016 is now available! Ski/Snowboard on the weekends, youth activities during the week, Healthy Choices monthly and more! Check out the activities that interest you! Call the ORCA office for more information 586-0104.