Low Vision and Older Blind Alaskans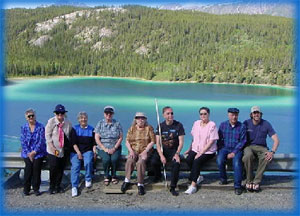 The Older Blind Alaskan Program serves individuals 55 years of age and older who have significant vision impairments. This population has been identified by the State of Alaska as underserved. The program offers support groups in Juneau and Ketchikan that help you adjust to vision loss and provides educational and recreational opportunities.
Services for individuals with vision impairment are not limited to those over 55. Anyone of any age is welcome to become involved with these services in any manner that works for them.