Volunteers
Volunteer Opportunities
Make a difference in your life and the lives of others by reaching out to people with disabilities in your community. ORCA provides volunteers with a variety of interesting and challenging options in Juneau, Sitka & Ketchikan. Volunteers will gain experience and training in the field of outdoor recreation and have many chances to "get out" with fun and diverse groups of people from your community. This program is partially supported by grants from the City and Borough of Juneau.
How to Get Involved: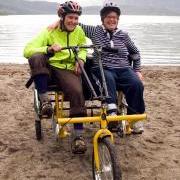 2.) Attend Winter/Summer Volunteer Training
3.) Contact: ORCA Office with your availability.
ORCA Summer Program
Come explore Southeast AK with our participants as we hike, bike, kayak, rock climb through the wilderness all summer! The ORCA Program offers many summer courses, events and youth su
mmer camps and campouts that need helping hands and support. If you're interested and or have experience in summer outdoor recreation pursuits on water or land join our volunteer team and make a difference while having a blast outside!
Sign-up for Summer Volunteer Training to get involved with adaptive biking, hiking & sea kayaking courses & trips in May, June, July & August.
Summer Internship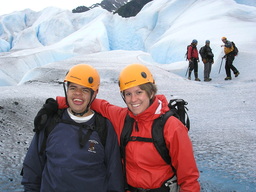 ORCA offers a unique internship oppotunity that will both enrich and challenge students skills in outdoor recreation leadership and communication skills. Applicants must be a current undergraduate or graduate student. Students pursuing degrees or with experience in Recreation Therapy, Physical Therapy, Occupational Therapy, or Outdoor Leadership are preferred. College credit is available through University of Alaska Southeast (UAS). Minimum commitment of 10 hours/week from June-Aug.
Only Fools Run @ Midnight Volunteers!
Come volunteer for SAIL's 31st Annual Only Fools Run at Midnight in June 2015! Volunteers are needed to help guide runners along the 5km and 1mi courses. All volunteers will receive a complimentary race t-shirt.
ORCA Adaptive Ski & Snowboard Program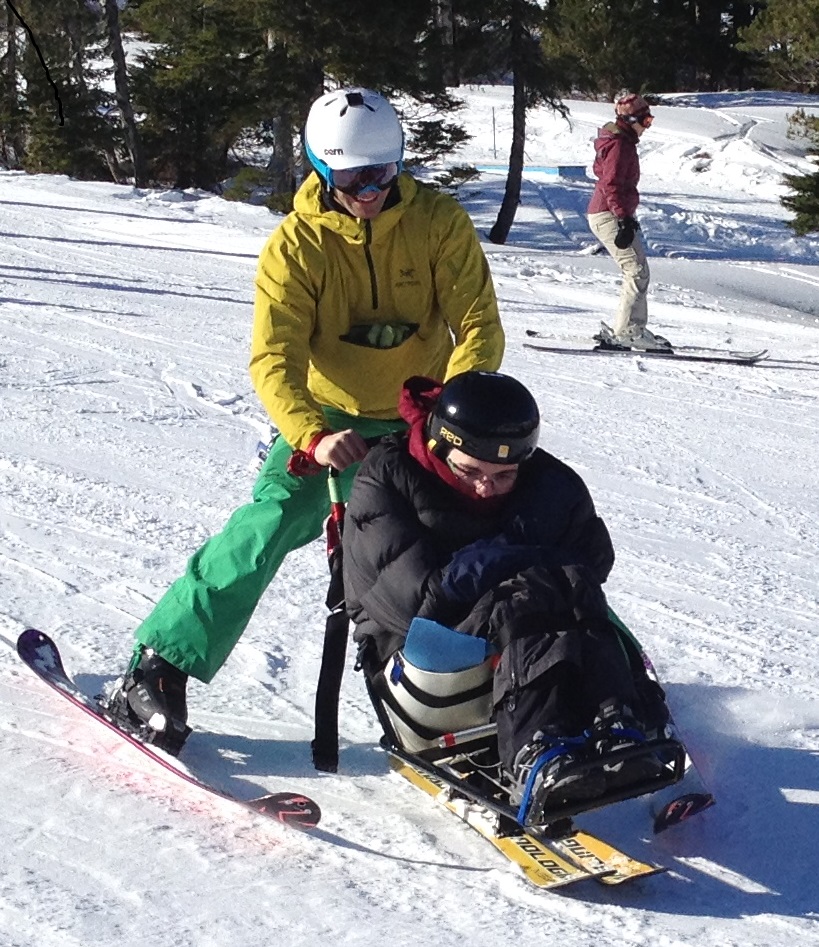 If you're someone who love alpine skiing, snowboarding, or Nordic skiing and would like to share your passion, meet new people, and ski/snowboard for free, become an ORCA Volunteer Adaptive Instructor! ORCA offers flexible volunteer schedules to meet your needs. Adaptive Lessons are offered to every Saturday and Sunday, from the beginning of January to mid-April with morning sessions running from 10am-noon, afternoon sessions from 1pm-3pm.
We highly appreciate a full-day commitment from volunteers (9:30am-3pm); however, are pleased to accommodate 1/2 day commitments as well. For each 3 sessions (or 1.5 day equivalent) of volunteering on the slopes, ORCA and Eaglecrest award you with a complimentary voucher for a free lift ticket or lesson that is good for any day of the 2015 season. Volunteers also recieve discounted rental prices, and have the opportunity to join a fun and unique community at Eaglecrest!
How to get involved:
1. Fill out a Volunteer Form and return via email, fax or mail to the ORCA Program at the SAIL Office.
2. Attend at least one full day ORCA Ski or Snowboard Volunteer Training on Dec.13, 14, or Jan. 17, 2015. The Nordic Training has been rescheuled for Jan. 10, 2015.
2. Contact ORCA with your availability by the Wednesday before each weekend you'd like to volunteer. Volunteer Coordinator: Megan Ahleman, (907) 586-0104 or mahleman@sailinc.org
Volunteer Forms & Resources
ORCA Winter Internship
Come gain valuable experience as Paid Intern for the ORCA Ski, Snowboard & Nordic Program. Learn adaptive ski & snowboard equipment and techniques in a fun, supportive and rewarding environment. Interns will have the opportunity to become Certified PSIA Adaptive Instructors while building rich relationships with both participants and program volunteers. Students pursuing degrees or with experience in Recreation Therapy, Physical Therapy, Occupational Therapy, or Outdoor Leadership are preferred. Applicants must be proficient skiers or snowboarders. No prior instruction experience necessary. Opportunity for Eaglecrest Ski Area Lift Tickets or Season Pass. College credit is available through University of Alaska Southeast (UAS). Internship: Unpaid. Minimum commitment of 15 hours/week from Dec. - April. Application Deadline: Open Until Filled
Contact: Tristan Knutson-Lombardo
907-586-4920 ext. 407